It's that time of the year again folks, it's the Galway Races and were kicking the event off in style this year here at Rose Cottage – Aylmers Rest with a few extras for anyone wanting to get all the action in on Monday 27th.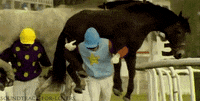 Monday will kick off the first out of seven of the days competition races starting from 5pm we will have live coverage next door in the bar with all the usual banter.
Were hosting a few goodies on all drinks during the race times, so to avail of the 50c off all drinks during race hours be sure to check out the race times here http://www.paddypower.com/racing/horse-racing/galway were also serving bukets of cider or beer enquire at the bar for more information.
Kicking The Races Off On Monday
                                                                         Click To Enlarge